Cardless Cash
Cardless Cash at Your ATMs
Offer your cardholders the convenience, speed and security of mobile banking at your ATMs and participating Cardless Cash ATMs in the NYCE Network.
With card-related fraud increasing, Cardless Cash employs a first-class cloud security model to safeguard customers' identifiable payment information. No physical card or temporary PIN is needed to complete a transaction, and no personal or payment information is stored on the phone. Staged transactions are "live" for a specific period of time configurable by the financial institution.
No need for your customers to carry debit cards – the FIS™ Mobile Wallet enables your customers with smartphones to preorder cash from the app anytime and anywhere and use location services to quickly find the nearest ATM. More than 60,000 ATMs throughout the U.S. will be equipped with Cardless Cash functionality in easy-to-find off-premises locations.
FIS Cardless cash was the first mobile ATM solution on the market that avoids the plastic debit card. NYCE brings this same capability to our off-us customers through partnership with PAI and Cardtronics.
This industry-leading feature allows banks and credit unions to better service and protect their customers through cross-channel interactions at the ATM.
Contact us for more information on how you can benefit from Cardless Cash.
---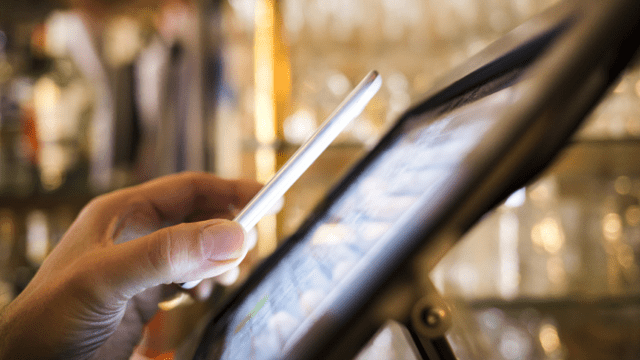 Benefits of Cardless Cash
Convenience


Enables easy cash access using only the mobile app.
Preorder cash from the security of your mobile device anytime, anywhere, while standing in line at the ATM or in the comfort of your home.
Use the NYCE ATM Locator to find the nearest ATM.

Speed


Quickly access Cardless Cash functionality with a passcode.
Rapid QR code scanner within the app cuts transaction time to as low as 10 seconds.

Security


Eliminate the threat of skimming and shoulder-surfing.
Remove personal payment data from the physical transaction.
Ensure payment is never stored on phone via cloud model.