Gateway Services
Accessing other payment networks through NYCE is easy.
We handle all of the technical and business support for individual gateways, while you maintain focus on supporting and growing your ATM program. Our comprehensive support eliminates the need for you to spend valuable time wrestling with complicated technical challenges or ongoing changes to network requirements and mandates.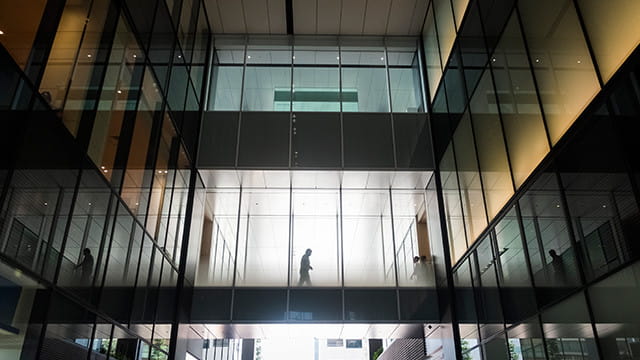 Benefits of NYCE Gateway Services
With NYCE gateway access, you can reduce expenses while providing added services and expanded accessibility for your cardholders and ATMs. Exception item processing is also integrated and streamlined. The result: universal cardholder and ATM access with higher approval rates and lower supporting costs. This is another way of realizing maximum economic benefit for your financial institution.
NYCE can provide gateway services directly to you, whether you authorize your own cardholder transactions and drive your own ATMs or a processor does that for you.
Provide the access you need. NYCE provides links to many domestic and international networks. NYCE gateway services include Cirrus®, CO-OP®, CULIANCE, Maestro®, Plus®, Pulse®/DISCOVER®, Quest® (including other EBT programs), SHAZAM® and Star®.
Surcharge-free gateway access is also provided to the MoneyPass® and Presto! networks.
As a NYCE participant, your cardholders gain ATM access to the Armed Forces Financial Network (AFFN®), and the CULIANCE network. AFFN has been providing the U.S. military community with ATM and point-of-sale (POS) services for nearly 30 years. AFFN ATMs are located at or near U.S. military bases worldwide. CULIANCE provides hundreds of thousands of ATMs at credit unions throughout the U.S. Additionally, AFFN, CULIANCE and proprietary UnionPay and KFTC cardholders can perform cash withdrawals and balance inquiries at your ATMs.
And since American Express® is a member of the NYCE Network, all Amex cardholders can access cash at your ATMs without you paying any gateway fees. (AFFN and Amex are not provided as gateway services, but rather as automatic benefits of your NYCE participation, saving you money.)
Visit Internet Solutions for information on Internet debit payment services, including NYCE eCommerce, Adaptive Payments and PaySecure™ − all available through NYCE.